Skip Navigation
Website Accessibility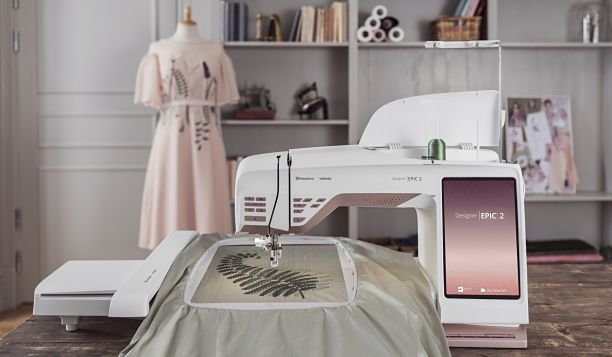 Designer Epic 2
Integrated Dual Feed Technology
Feeds fabric from the top for ease when sewing multiple layers of fabric or specialty fabrics, eliminating the need for a separate walking foot. Engage or disengage this feature easily as needed, depending on what you're sewing.
mySewnet™ Library Enabled
The first machine to have access to a full, continuously growing library of high quality embroidery designs directly on the screen of your DESIGNER EPIC™ 2 machine! Connect to all the mySewnet™ apps you love, update your machine wirelessly, and transfer designs between devices, and more.
Design Placement through mySewMonitor™ App
Design Placement is now easier than ever! Using your smartphone, take a photo of your hooped project through the HUSQVARNA® VIKING® mySewMonitor™ app. The app communicates with your DESIGNER EPIC™ 2 machine for perfect embroidery design placement faster than ever before.